In my mind Robert Mapplethorpe is a master at photographing the male nude. I have spent many an hour studying his work in great detail. He was made famous for his controversial work of homoerotic and sadomasochistic sexual practices. At the time it gained national debate over public funding for the arts.
The fact that Mapplethorpe was made by Sam Wagstaff is argued convincingly in the documentary "Black White + Grey". His lover and one of the first private collectors to start buying photographs in 1973 before there was a serious market for them. They met at a party in the 70's and Robert was making beaded jewellery. Eventually their love become public. Wagstaff had a very, very good eye for art and clearly saw the potential in Mapplethorpe.
What follows is an amazing development in Mapplethorpe's work. It grows and shines. I am personally convinced Wagstaff's eye facilitated this growth.
They both unfortunately passed away from AIDS.
"Both of them were ahead of their time, but they didn't live long enough to see the time they were ahead of."
― Patti Smith, Just Kids
At the request of Patti Smith his work was exhibited next to Michelangelo's in Florence. Patti Smith can best be described as his lover, muse and close friend. They lived together between 67 and 74. His early work of this period is fascinating and clearly shows his developing eye for beauty and inquisitiveness.
One of his photographs of Andy Warhol (1987) is currently on the list of the worlds most expensive photographs and sold for over $600,000 in 2006.
Yet apparently his flower work did not come to light until the book "Flowers" was published posthumously. Though I do doubt that statement.
If you would like to read more about him I do recommend Patti Smith's book and the film "Black White + Grey".
Take the time to explore his work. I have been lucky enough to see an exhibition of his in Sydney. They were large, black and white. They were breathtaking.
Take some time to look through his flowers. He has a fantastic collection of colour flower photographs that is well worth researching yourself.
Consider:
His lighting on the flower
His lighting on the background
The background
Flower arrangement
Composition
Tonal arrangements
Colour - if your into colour you need to go in search of his colour flowers...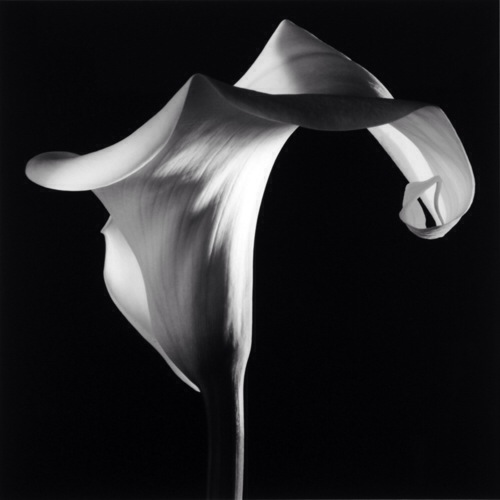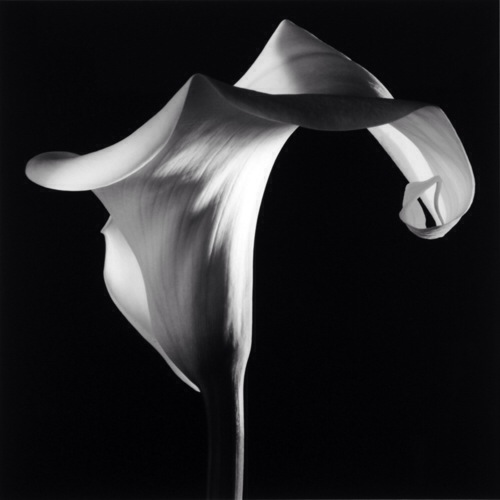 This interview with Patti Smith is fantastic and well worth a watch too.
Addendum: I had no idea until I found Patti Smith's photography books in a bookshop today.. some more research is now needed...